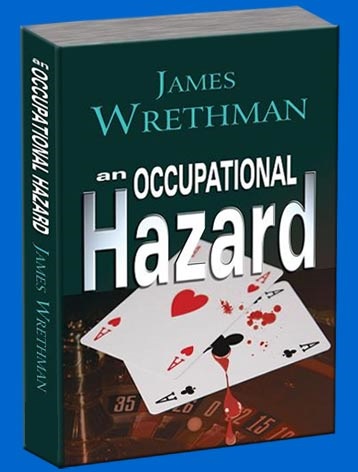 Publishers: Pen Press, 25 Eastern Place, Brighton BN2 1GJ
Tel 0845 108 0530 info@penpress.co.uk
Comments and Questions to the author at - Jim@wrethman.co.uk
The Novel to Gamble on this Year
The Ventura Casino - a glittering arena where the super - rich go to pit their wealth against chance and admire the beautiful Chicas who deal at the tables.
But behind the scenes lurks a corrupt world of credit-fixing, prostitution and rape - a world that only a few brave employees dare to challenge. As the sleaze escalates and the challenge begins to look like a threat, how far will the powers - that - be go to protect their interests...?
-Order at UK Bookstores and online, including Amazon, by quoting – ISBN 978-1-906710-40-8 when making an order.
Or buy by clicking on the relevant links below:
An Occupational Hazard on Amazon Kindle
An Occupational Hazard on Amazon UK
An Occupational Hazard on Amazon US